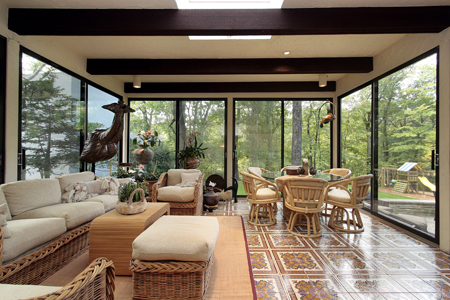 Dear Homeowner,
I would like to introduce my company, My Contractor Inc., which has over 35 years of experience in Northern Virginia. The company was established in 1995 to offer reliability and honesty while providing an exceptional product that meets your needs. Our goal is creating unique renovations that blend into existing spaces as though they were built when the house was originally constructed.
We are so confident in our services that there is no deposit at signing of the contract and you have a 3 day waiver to cancel, if you decide to change your mind. We work in a draw system so after each part of the job, over four segments, you pay an agreed upon portion and hold 30 percent until the job is completed. We are a class A license and insured contractor.
Since we are a turn key operation, you as a homeowner won't have to fill in any portion to complete the project. We also offer shell additions where we finish everything on the outside, making the structure weather tight if you decide to finish the inside yourself.
We always return calls and show up when we say we are going to be there. We have a complete reference file so depending on what home improvement project you are looking for, I can usually offer references to fit that project profile.
Our estimates are free. More complex drawings are charged and given back at signing of the contract. Call us today at (703) 536-6400 so we can answer all your questions and set-up an appointment to get things started.
Thank you,
Steve Miller President