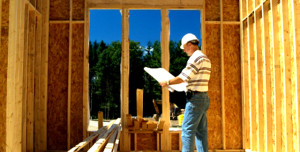 Customers Edge Contracting, LLC is a three member owner and management team with an excess of 60 years combined industry experience. We provide high quality, economical and timely residential and light commercial repair and replacement services. We specialize in all types of roofing, soffit, siding, trim, carpentry, exterior, and gutter systems from small repairs to complete system replacements. We also provide documented roofing inspections and certifications. Our service area stretches from the DC suburbs into southern Pennsylvania and from Maryland's eastern shore to Garrett County. This service area includes satisfied customers in Montgomery, Frederick, Howard, Carroll, Anne Arundel, Baltimore, Talbot, and Worcester Counties and in Pennsylvania's Adams, Franklin and York Counties.
Customers Edge Contracting is properly licensed to operate in all these areas and has full insurance coverage. Insurance certificates indicating insurer, coverage amounts and dates of coverage are provided to all customers with our written proposals.
The Customers Edge Contracting crew holds the highest installer certification from shingle manufacturer CertainTeed Corp. Our senior partner has participated in CertainTeed's yearly contractors consulting group multiple times and serves as a consultant for architects, major property owners, managers and builders.
Additionally, Customers Edge Contracting will gladly quote a wide variety of both interior and exterior services such as painting, drywall repairs, door and window work and a variety of other services in conjunction with our specialties. Real estate professionals find our willingness to provide these, often hard to contract individually, "add on" services saves them money, time and headaches when preparing a property for sale or closing.