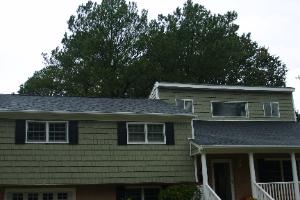 Your home reflects you, and the inspiring styles of cedar look, will bring just that to light, "Your dream home."
Cedar look siding offers the replica of cedar, brick and stone. Nailite siding adds an extraordinary look for your home, rather it be cedar, brick or the stone look, that you seek. It's high style and low maintenance.
Natural cedar, brick and stone are expensive. Over time they become wilted by mother nature, or insects eat at them, deterioration is another major problem.
Moreover costing you double in cost for repairs or replacement. With nailite siding, you get the exact replica at a fraction of the cost, they are strong durable, insect, and weather resistant, and come with a limited lifetime warranty.
Please view our other siding products as well. We invite you to contact us for your free in home estimate.
Styles
Hand split shake
Rough swan cedar
Perfection plus cedar
Scalloped perfection
Hand laid brick
Hand cut stone
Our Products:
Nailite Perfection, Mastic Discovey, Certainteed, Crane Portsmouth and Alside Pelican Bay.