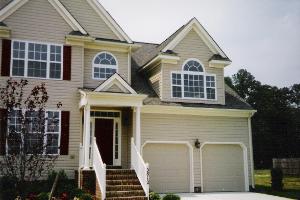 Bay View Exteriors specializes in installing vinyl siding through Virginia beach and surrounding areas. We offer the the newest siding and the seamless vinyl siding made by Alside Manufacturing.
Siding is like a blanket for your home and your family. Providing energy efficient insulation vinyl, nailite, or cedar siding all in an array of colors and designs to choose from: home or commercial, new or remodel.
Bay View Exteriors  provides world-class service to Virginia Beach, Norfolk, Chesapeake, Williamsburg, Gloucester, Franklin, Emporia, and Northeast N.C.  for over 17 years. We are a certified master craftsman vinyl siding contractor.
We install:
Alside Charter Oak Siding
Certainteed Cedar Impressions Vinyl Siding
Alcoa Siding
Crane Vinyl Siding
Mastic Siding
Heartland Siding