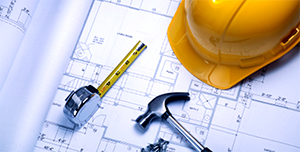 Allstate Construction was established in 1986, and has since grown to become recognized as one of Southern California's most trusted builders. Allstate Construction's presence in the Southern California market is growing and our staff aims to set industry standards in safety, innovation and quality.
Our Vision
To be the highest value provider of construction services and technical expertise.
Integrity
We remain true to our founding values of quality, honesty and hard work. We have the highest ethical standards in the industry. We "do the right thing." Allstate Construction is a business based on trust. Allstate Construction is consistently associated with the high standards of service, quality, personal attention to clients, and integrity. Because of this reputation the company has the privilege of leading some of the highest profile, often one-of-a-kind, projects.
Commitment
We are proactive in finding solutions for our clients that best achieve their goals. We understand that lasting relationships are the lifeblood of our business so we pay personal attention to our clients by focusing on them as individuals.