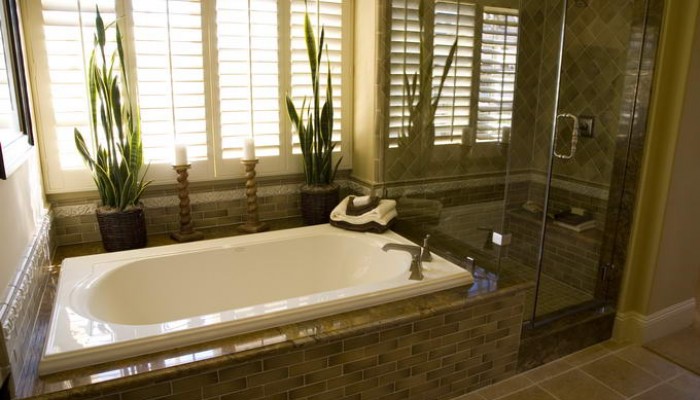 Bathroom is a personal and practical space of a house, where you start and end your day with life's stress rinsed away. Besides, basic requisites, it's a place to chill out with a soak after a busy day and to get energized in the morning. Whether you are intended to create your own personal spa, want to update fixtures or want to enlarge a master bathroom suite, you can be rest assured that Allstate Construction can create a private room that is exceptional, up to date and full of excitement and within your pocket.
We make you sure that most of the money you spend will come back to you at the end. Decision of bathroom remodeling will definitely recompense you when you decide to sell your property. Being a full service construction company, we can help you in planning, designing and interior decoration of your most private space.
Design
We specialize in carrying out every step of the designing process in a professional manner. The designing segment starts from the moment you call to the end of the project.
Our professionals visit your place first for accurate dimension of the bathroom. They determine the scope of renovation and redesigning keeping in mind your expectations.
Then, the experts design multiple layouts for a bathroom. They describe size, width, of cabinets and other fixtures and set-up location in the layout perfectly. We can create or modify the layout multiple times until you are completely satisfied with the design.
Once the layout is finalized, we help our clients to select finishes such as bathtub, fixtures, and accessories, etc. as per their lifestyle and specific needs. We offer a free quote so you can get a bathroom without making a hole in your pocket.
Fixtures and Furnishings
We have a vast assortment of fixtures and furnishings to compliment both conventional and most recent styles. To give a finished look to a bathroom we offer a good collection of tiles for both wall and floor. Also, we offer choices in materials including porcelain, ceramic, glass, metal, leather and lots more.
As a leading construction company, we believe that bathroom renovation is all about work of art. We make experiments with lighting, glass enclosures, and lavishness items and to give you an ultimate place to relax.
Installation
For a successful bathroom renovation project, professional installation is crucial. We have a team of professional technicians who can set up each and every thing in a professional manner with an intention to exceed your expectations.
Call us today, to get a bathroom you always desire for!